Blog Category: Interior Plantscaping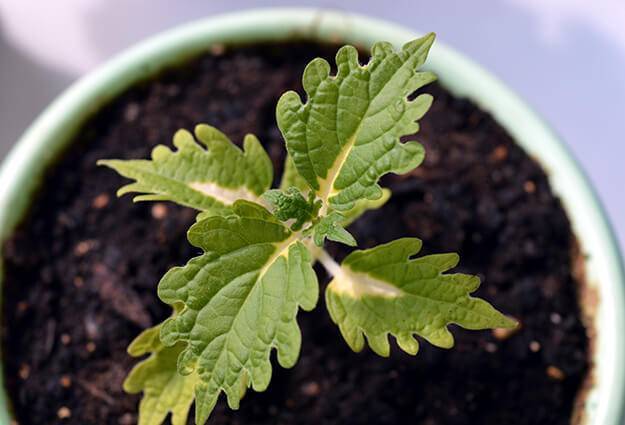 Have you ever wanted to add to your plant collection for free? You can with plant propagation! Propagating plants is an easy, inexpensive way to create new plants from existing ones. Plant cells have the ability to duplicate all parts and functions of the plant, making it easy to produce new plants from your current collection. For this post, I am going to discuss duplication from stem cuttings. Once you master the process, you will be able to fill your space with more plants for free!
The following plants are very easy to start with and favorites of mine to propagate:
The supplies you will need are:
Soil (potting mix)
Containers (for transplanting)
Plastic Bag
Starter Plants
Watering Can
Scissors
The steps for propagating from stem cuttings are:
Step 1 – Assemble Materials
Before you begin the cutting process, make sure to assemble your supplies.
Step 2 – Prepare the Soil
Fill the transplant containers with soil and make level.
Step 3 – Add Water to Soil
Water the soil you just placed in the transplant containers. You want the soil moist before the cuttings are placed in.
Step 4 – Take Cuttings
Take a cutting from your selected plant. Cutting should be about 4-6 inches in length. Cut just below where the leaf attaches to the stem (the node). Roots will grow easiest from this location.
Step 5 – Remove Lower Leaves
Remove lower leaves before potting. Any part of the cutting put into the soil should be free of leaves.
Step 6 – Insert Into Soil
Stick the fresh cutting into the soil. Firm the soil around the cutting by gently patting it down.
Step 7 – Place in Plastic Bag
Create a greenhouse by placing the entire pot into a plastic bag. Seal the bag. Examine weekly to make sure the plant does not rot from too much moisture.
Step 7 – Let Them Grow
Wait patiently while your new cutting takes root. If a gentle tug doesn't pull the plant out, it has rooted and you have successfully created a brand new plant!
Want to see the process in action? Watch our tutorial on how to propagate a plant below.
Your newly created plants are not only great additions to your collection, but make fabulous gifts as well. If gifting, jazz up a terra cotta container before planting for a special touch. A few options include stamped containers, stenciled pots or a new take on painting.
Don't have a green thumb but interested in bringing the outdoors in with the use of interior plants? Or looking for insight on the best plants for your space? Our team provides full-service personalized interior plantscaping, including design, installation, plus maintenance services of watering, fertilizing, and pruning. Learn more about our services here or request a quote online. I also love to talk plants, so feel free to drop me a note or call 515.987.0800.