Blog Category: Gardening, Landscaping & Maintenance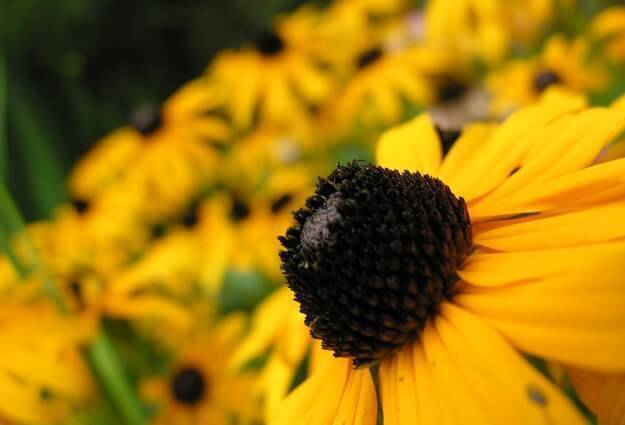 With fall officially upon us, it's a great time to make sure your autumnal plantings are in order.  Perennials, in particular, make for great plantings because of their ability to provide your garden with color and variety for many growing seasons. And because soil is still warm from the summer heat, roots are able to grow until the ground freezes.
Black-Eyed Susans
On top of all of those benefits, fall's cooler temperatures give both the plants and the gardener (you!) a little break from the heat. Check out these three perennials for vibrant bursts of color that you can add to your garden this fall!
Black-eyed Susans are prolific bloomers that pop with their orange color from late summer to the first frost. This plant is drought tolerant, deer resistant, and tends to not need much deadheading.
Sedum 
The succulent sedum's ornamental flowers bloom from August to November.
Sedums are grown for their colorful, clean foliage which ranges from smoky blue to rich burgundy. They are drought and heat tolerant and require little maintenance.
Aster
Perennial asters are wildflowers that bloom in shades of blue, red, white, and pink from late summer through fall. They are a rich source of nectar, so they attract monarch butterflies and bees. Asters are drought tolerant and require full to partial sun exposure. 

Photos courtesy of Monrovia and FreeImages.com/Adric M