Blog Category: Landscaping & Maintenance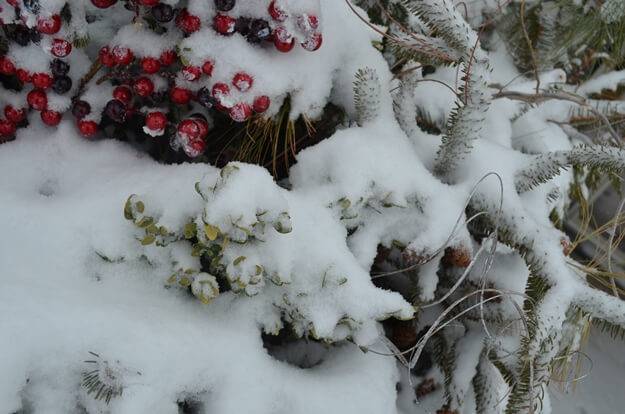 Winter may officially be more than a month away, but those living in and around Des Moines woke up to the first snowfall of the season today – weeks ahead of schedule! In fact, according to The Des Moines Register, the average date of the first 1 inch snowfall in Des Moines is November 29.
But believe it or not, there are benefits to having snow on the ground. The first snow acts as an insulating blanket to the ground and helps protect your lawn. As a homeowner, now is an ideal time to prepare your landscape for the frigid winter ahead. Here are a few things you can do now to prepare…
Turn off your irrigation system as well as outdoor spigots. If there is water left in these systems during the winter, valves and other components can malfunction, causing major problems when irrigation is needed again when spring comes back around.

Even though summer and fall are behind us, that doesn't mean the beauty of your landscape needs to take a back seat. You can have a landscape that all your neighbors are envious of, even in the winter! Start thinking about making your home warmer and more inviting with seasonal containers, which are a great way to add color and focal points to your deck, patio or front step! We come up with creative designs and select plants that complement your space, relying on the season for inspiration. For winter, we use inviting elements like berries and evergreens, and can even work with you to incorporate a design if you already have one in mind.

Because your trees and shrubs are a big investment, make sure to protect them from weather and animals this winter. For Mother Nature's unpredictable weather swings, burlap wraps and other fabrics are great for protecting against wind, snow and ice. To project against wildlife, install deer fencing, tree guards or add repellents to deter animals like rabbits and deer that can damage your landscape. Learn more about weather and animal protectio

n here.
Need help preparing your landscape for an Iowa winter? Give our team a call at 515.987.0800, or email us!